In Gaelic, the ancient language of Scotland, "whisky" means "the water of life", and "Glenmorangie" means "the valley of tranquility".
Glenmorangie has been producing its Single Highland Malt Whisky in Scotland since 1843. The brand is now recognized as one of the finest in the world. It's available in The Original, 18-year-old, 25-year-old, Lasanta, Quinta Ruban, Nectar D'or, special cask and a range of special-edition bottlings.
The Distilling Process
The distilling process is the heart and soul of Glenmorangie. Unlike other distilleries, only hard water is used to make Glenmorangie. The water is drawn from the nearby Tarlogie Springs. It takes almost 100 years for this water to travel through limestone and rise to the surface.
Time-honored skills – passed down from generation to generation – are used to ensure that Glenmorangie is made the same uncompromised way it has been since 1843.
Categorized as a highland distillery, Glenmorangie boasts the tallest stills in Scotland. The shining elegance of these copper stills stand 16 feet 10.25 inches (5.14 meters) high and ensure that only the purest, most delicate vapors are condensed into spirit. Their recent purchase by Louis Vuitton Moet Hennessy (LVMH Group) is a further reflection of their niche in the high-end marketplace.
The Broxburn Production Facility
The Glenmorangie production facility, located in Broxburn, Scotland, is a 33-acre site made up of several warehouses and a bottling plant. The site has more than 450,000 oak casks being aged for future fill at any point in time. Each cask can fill 500 bottles, and their new lines can fill more than 250 bottles per minute, meaning that it empties a cask in just over a minute and a half.
Maximizing the full potential of their assets remains an important focus for Glenmorangie. The company is widely recognized and envied for its ability to consistently grow sales at a higher rate than the overall malt market, an achievement made possible partly through consistently strong investment in brand promotion and constantly improved production capabilities, including the use of premium food grade lubricants throughout the processing equipment.
Total Preventive Maintenance Program
In 2005, in conjunction with its Total Preventive Maintenance program's ongoing quality improvements, Glenmorangie's Broxburn facility changed its operations to Petro-Canada's PURITY FG "Plant Tough. Food Safe." lubricants and a complete lubricant management package with the help of Petro-Canada distributor, Sean Bergin of Complete Lubrication Services.
Reducing Downtime
Running four high-speed lines, Chas McEwan, engineering manager for Glenmorangie, has always been concerned about ensuring that downtime is minimized.
"With the change to Petro-Canada's PURITY FG lubricants and greases and Complete Lubrication Services, we have seen a step-change in operational performance," says McEwan.
Prior to the change, Glenmorangie's plant maintenance was more reactive than proactive. Now, with Petro-Canada PURITY FG products, a lubricant management package from Complete Lubrication Services, which has been incorporated into the on-line planned preventive maintenance system on site, the emphasis of the system has moved to prevention. Chas and his team have seen their production lines increase in efficiency and have an improved meantime before failure.
"Petro-Canada's PURITY FG lubricants provide a fantastic product base," says McEwan. "Sean (our distributor) will ask if someone greased the lines while he was away because the product is still fresh. Of course, we haven't … the product is just that good that it stays like new. In fact, we previously extended our lubrication cycles out to 12 weeks and are now considering pushing them out to every 16 weeks."
This will give a reduction in our overall maintenance costs.
About PURITY FG
Petro-Canada's PURITY Food Grade Lubricants provide industrial-strength protection for food-processing applications in food-processing plants. They are effective under severe operating conditions – from food acids and juices to by-products and temperature swings.
Collectively, the lubricants are formulated to provide numerous benefits, including longer-lasting protection, excellent wear performance and, for the greases, high resistance against water washout.
PURITY Food Grade Lubricants also fit perfectly into Hazard Analysis and Critical Control Points (HACCP) and Good Manufacturing Practice (GMP) plans. In addition, they carry a full set of food-grade credentials meeting Canadian Food Inspection Agency and NSF H1 standards.
PURITY FG is formulated through Petro-Canada's patented HT purity process, which produces 99.9 percent pure base oils – among the purest in the world. By removing impurities that can hinder conventional oil performance, PURITY FG retains its "fresh oil" properties longer. Petro-Canada then blends these exceptional, crystal-clear base oils with high-performance additives to deliver exceptional performance.
The Value of a Strong Asset Care Plan
McEwan also knows the value of a strong asset care plan. Lubricants are fully incorporated in his plan at Glenmorangie. Geraldine O'Hagan, the asset care coordinator for Glenmorangie, ensures that all lubricants used in the plant are 100 percent "food safe".
"Using PURITY FG lubricants ensures we are fully compliant. Audits are easy and I don't have any worries about cross-contamination with non-food grade products," says O'Hagan.
"Using PURITY FG 'food safe' lubricants is consistent with Glenmorangie's commitment to our customer to supply nothing but the highest-quality product," says McEwan. "We confidently ensure this by using the highest-quality products in every aspect of our operation."
Customer Service
The service that Sean Bergin provides is an invaluable component of the Complete Lubrication Services package. "Sean's a professional," explains McEwan. "He lets me know what's going on and has even found problems that we hadn't seen. Sean has become an invaluable part of our maintenance team."
One of Glenmorangie's favorite products is PURITY FG Spray. According to McEwan, "It sticks and stays in place … getting into applications that are hard to reach and where we need to be sure the components are lubricated for long life."
About Petro-Canada
Petro-Canada blends and packages more than 350 different lubricants, specialty fluids and greases that are exported to more than 60 countries on six continents. Products are manufactured from 99.9 percent pure base oils – among the purest in the world. As the world's largest producer of white oils and the leading supplier of factory fill automatic transmission fluids, Petro-Canada is focused on going beyond today's standards. With more than 30 years of experience in blending Groups II and III base oils, the company delivers a diverse line of innovative lubricants to meet an ever increasing range of international specifications. Petro-Canada specializes in offering customers products and services proven to increase productivity and lower operating costs, lubrication consolidation, technical leadership and training.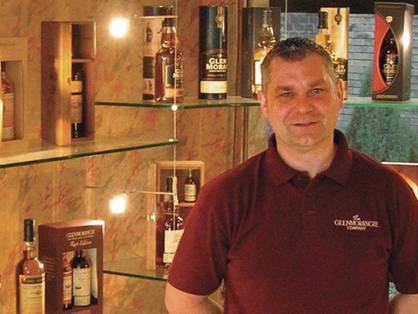 Photo 1. "Using PURITY FG 'food safe' lubricants is consistent with Glenmorangie's commitment to our customer to supply nothing but the highest-quality product." - Charles McEwan, engineering manager for Glenmorangie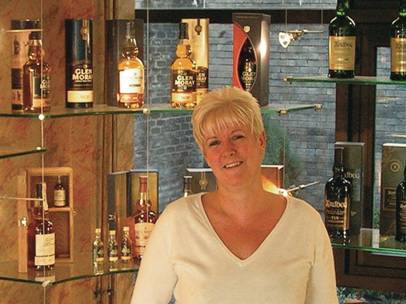 Photo 2. Protecting the world-renowned Glenmorangie brand name is a responsibility that asset care coordinator Geraldine O'Hagan takes seriously.