We reduced the contamination during refilling of oil top-up containers by adding male quick-disconnects to the lids and female quick-disconnects to the hose coming from all the bulk oil drums. It also helps with the housekeeping since you don't have to take the lid off the top-up container to refill and there is no oil dripping from the lid or pump. We don't have the problem of figuring out where to lay the lid and pump down while refilling.
The container pictured is for hydraulic units. I installed a smaller female quick-disconnect on the top-up container hose that matches a male quick-disconnect on the reservoirs, so I don't have to open the reservoir to refill it. I am in the process of adding different size quick-disconnects to equipment that require different type oils to help prevent cross contamination with the wrong oil.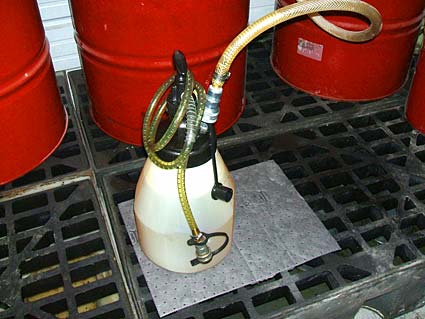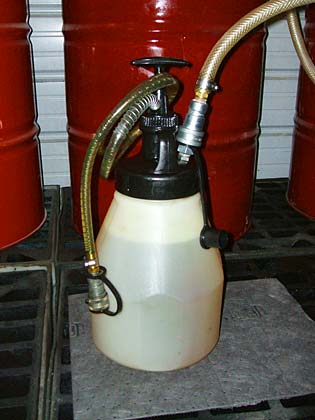 Update and Additional Photos: It is still a work in progress and I would like to note a few things. I had to use air powered pumps because air was more available and easier to run to the storage shed than electricity. The pumps do surge a little and I plan on moving the filter to the suction stand pipe. There are quick disconnects on both suction and return pipes so I can kidney loop the oil when I want to. The filters are HYDAC 5 micron Beta 200. We are still trying to determine how long to run the pump on a drum to get it cleaned up.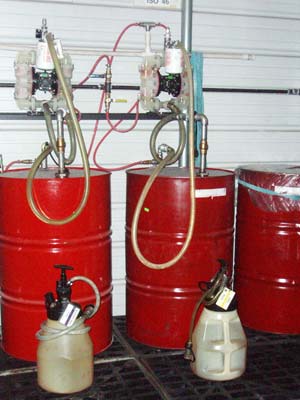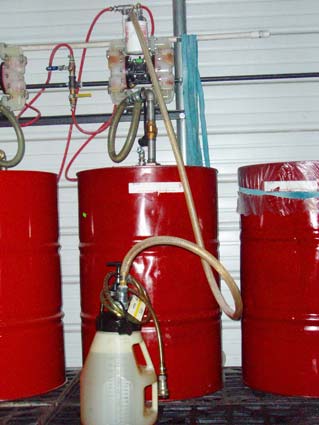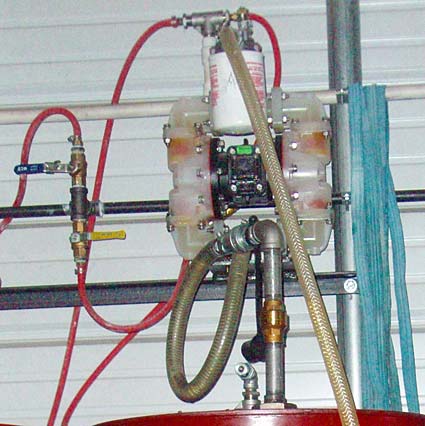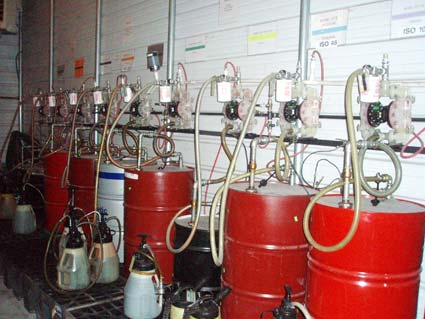 Editor's Note: We congratulate Randy on his transformation in progress. Here's what this room looked when Randy took it over: