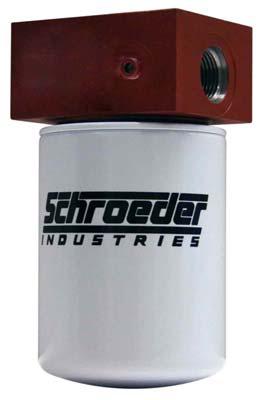 Schroeder Industries has introduced a new spin-on filter for return-line applications. The SAF1 Series is a low-pressure top-ported spin-on filter with an all-steel housing design for increased strength and greater safety. It is suitable for mining, machine tool, power generation, forestry and paper mill applications.
The SAF1 features a machined steel head and is currently offered with the porting option SAE ¾-inch straight thread. Other threading options are available upon request.
An integrated bypass valve with optional Dirt Alarm indicators enables operators to identify the appropriate time to change the element. The filter comes with the standard "P" size spin-on element in 10- and 25-micron Excellement ZMedia or in 10-micron cellulose media.
For more information, visit www.schroederindustries.com.