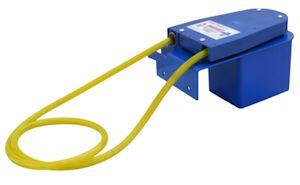 Abanaki Corporation recently introduced a new oil skimmer that can operate in totally enclosed machining centers while eliminating the need for overhead access to coolant sumps.
The TubeTastic! HC is capable of collecting up to 3.5 gallons of oil per hour and has a reach of up to 10 feet, making it a good fit for medium-sized oil-removal applications. The unit mounts to the side of most coolant sumps and can skim oil from chip conveyors or completely enclosed machining centers.
Using an existing opening through a small access cutout, the unit's collector tube runs through the surface of the coolant to collect unwanted oils. The oil then flows out the discharge tube into any waste-oil container for easy disposal.
The TubeTastic! HC features a fan-cooled, continuous-duty motor and standard collector tubes measuring from 36 to 120 inches.
Headquartered in Cleveland, Ohio, Abanaki manufactures a wide range of products to remove oils, greases, solvents and related hydrocarbons from water. Besides off-the-shelf oil and grease skimmers, the company supplies custom-designed pollution-control systems for a wide variety of applications in industries such as iron and steel, wastewater, paper, food processing, automotive, environmental remediation and recycling.
For more information, visit www.abanaki.com.