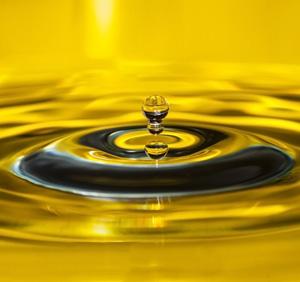 Elevance Renewable Sciences Inc. recently announced the expanded commercial availability of its Aria WTP 40 high-viscosity lubricant base stock. Designed to provide differentiated performance in greases, engine and gear lubricants, and industrial and hydraulic fluids, Aria WTP 40 is now available to customers globally.
The base stock's high viscosity index of 160 demonstrates its wide temperature performance, and its balanced aniline point of 95 offers an improvement over both Group IV and Group V synthetic base stocks. Compared to fully formulated polyalphaolefin (PAO) 40/ester blends, Aria WTP 40 has shown improved four-ball wear scars in a 75W90 GL-5 fully formulated lubricant formulation. The product also features increased deposit control and cleanliness as well as shear stability.
The base stock is made possible by Elevance's Inherent renewable building blocks, which can create new families of base stocks that combine the benefits of two synthetic base-stock technologies — synthetic esters and PAOs — in a single high-performing molecule for advanced lubricating properties and compatibility characteristics.
Headquartered in Woodridge, Ill., Elevance Renewable Sciences Inc. creates novel specialty chemicals from natural oils for use in personal-care products, detergents and cleaners, lubricants and additives, engineered polymers, and other specialty chemicals.
For more information, visit www.elevance.com.