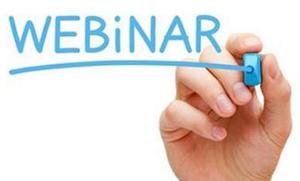 Noria Corporation recently launched a new webinar series as part of its mission to make the world better through lubrication excellence. The first presentation in the series is entitled "How to Plan, Develop and Implement a Lubrication Program."
In this free webinar, which is available on demand by clicking here, Noria's Jeremy Wright guides viewers through a strategy for avoiding pitfalls and creating an efficient lubrication program that delivers results.
"Noria has been doing lubrication case studies and root cause analyses for a long time," Wright says. "I'm going to share some of the secrets that we have derived from the thousands of case studies that we have done."
The presentation focuses on the four phases of lubrication program development, from assessing the current state of the program and designing best practices to taking specific actions to achieve your designed goals and managing the program for continuous improvement.
A three-step plan for taking advantage of the lowest hanging fruit is also explained as well as specific actions for maximizing the benefits and effective lubrication metrics for monitoring success.
Whether starting from scratch or improving an existing program, viewers will leave the webinar with a list of actionable items that they can use right away.
For more information, visit www.noria.com.