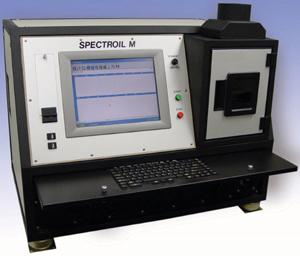 Spectro Scientific recently was awarded two multi-year contracts from the U.S. Air Force under the Joint Oil Analysis Program (JOAP).
The first contract is for the continued supply of the company's Spectroil MN/W optical emission (OE) spectrometers. The second is for the global service and support of the company's widely deployed Spectroil OE spectrometers.
Both contracts will run approximately five years and are estimated to have a total value of $18 to $22 million.
"Spectro Scientific has worked closely with the U.S. military for over 30 years, and we value the confidence they have in our technology, people and products," said Spectro Scientific president and CEO Brian Mitchell. "We are even more gratified to be able to support the readiness and efficiency of our nation's defense efforts."
The Spectoil MN-W, which is the military version of the Spectroil M family of oil and fuel analysis spectrometers, uses the rotating disc electrode (RDE) technique to measure quantities of dissolved and suspended fine particles in natural or synthetic petroleum-based products and coolants. It has been accepted and approved to meet Department of Defense JOAP requirements and also conforms to ASTM D6595 requirements.
For more information, visit www.spectrosci.com.