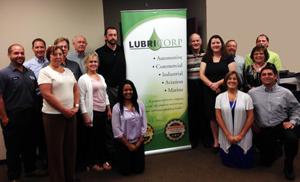 PetroChoice recently announced that it has acquired LubriCorp, a full-service lubricant distributor headquartered in Knoxville, Tennessee.
With facilities in Knoxville, Kingsport and Cleveland, Tennessee, LubriCorp provides a broad range of lubricants and specialty products for the passenger vehicle, commercial and industrial segments. The company's distribution covers much of the southeastern United States, including eastern Tennessee, Kentucky, Virginia, Georgia, Alabama, West Virginia and parts of North Carolina, which will enable PetroChoice to expand its service offering and geographic footprint.
"Acquiring LubriCorp is a great way to expand our growth opportunities in the Southeast and increase the overall PetroChoice footprint," said Shane O'Kelly, CEO of PetroChoice. "LubriCorp is a great company, and we are proud to have them join the PetroChoice family. PetroChoice and LubriCorp share many of the same values, which include our dedication to our employees, our commitment to building strong customer relationships and our unwavering focus on quality."
Mike Foltz, the former president of LubriCorp, will continue as vice president and general manager of PetroChoice Tennessee.
"PetroChoice is a great fit for us," Foltz said. "As part of the PetroChoice team, we believe that we can continue to grow and expand from where we are today. I have been in the lubricants industry for a long time and know many of the distributorship owners who have joined the PetroChoice team. Knowing their professionalism and how well aligned we were in mission and values brought clarity to our decision to become a part of PetroChoice."
For more information, visit www.petrochoice.com.