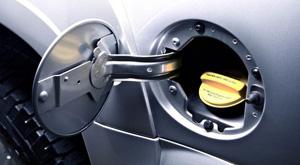 Cortec Corporation recently introduced a new bio-based fuel additive to provide corrosion protection, lubricity and elastomer protection for better engine performance.
VpCI-705 Bio is specially formulated using renewable and sustainable raw materials to serve as a corrosion inhibitor, fuel stabilizer and water emulsifier for bio-diesel, diesel, gasoline, gasohol mixtures and other bio-fuels. It enables multi-metal corrosion protection in all phases: liquid, interface and vapor phases above and below the fuel level.
The additive offers corrosion protection for all common engineering metals used in automotive fuel systems, including tin-plated and galvanized steel, cast iron, aluminum, copper-based alloys, solder, zinc and die-cast alloys. Typical applications include fuel tanks, carburetors, fuel pumps and upper engine cylinder components.
The environmentally friendly product does not contain trace metals, chlorides, chromates, nitrites or phosphates and does not form corrosive combustible products. Whether used in operation or storage, it can absorb water in tank and fuel lines and can be fogged into fuel tanks.
By reducing a fuel's freezing point, VpCI-705 Bio helps alleviate problems such as fuel separation and freezing in cold climates. In addition, it provides stability and reduces the build-up of static charges that can cause explosions.
VpCI-705 Bio also conforms to military, General Motors and Environmental Protection Agency (EPA) specifications.
For more information, visit www.cortecvci.com.