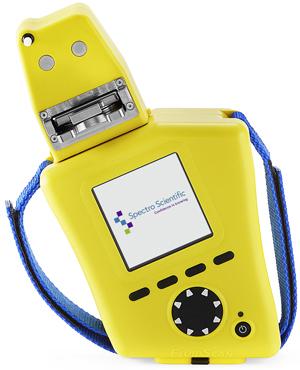 Spectro Scientific recently announced the formation of a joint marketing agreement with Wärtsilä Services Switzerland in which Spectro Scientific will develop a specialized version of its FluidScan oil chemistry analyzer for the control of the base number in cylinder lubricants for two-stroke marine engines and various other parameters in system oils.
Wärtsilä participated in the development of the new FluidScan model and will promote it as an approved device for its installed base of two-stroke marine engines.
"We are pleased to combine forces with Wärtsilä Services to deliver innovative lubrication oil testing solutions that jointly benefit our customers," said Bob Wopperer, vice president of business development for Spectro Scientific.
According to Wopperer, the shipping industry is facing technical challenges as it shifts toward the new slow-steaming concept. The FluidScan analyzer can be used hourly, daily or weekly to prevent cold corrosion issues by controlling the base number in new and used cylinder lubricants.
The FluidScan is designed to be fast and accurate yet does not require solvents or consumable chemicals to perform the test. The new analyzer will be available in June 2015. More details about the product will be released at that time.
For more information, visit www.spectrosci.com.