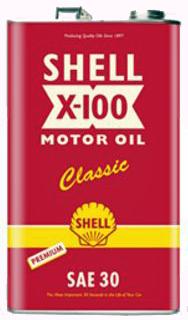 Into Great Brands (IGB)/MotorKote recently entered into an exclusive agreement with Heritage Fuels and Lubricants (HFL) to market Shell X-100 Classic Motor Oil in North America.
Formulated to meet the needs of older engines, including classic and vintage vehicles, the high-quality Group I mineral oil is combined with antioxidants to minimize degradation and oil thickening.
"We are very honored to be exclusively selected to distribute Shell X-100 Classic Motor Oil in North America," said Bill Beichner, CEO of Into Great Brands.
In addition to having high levels of anti-wear additives, the classic motor oil boasts oil film resilience and anti-wear protection at high load conditions. The detergent and dispersant concentrations have also been optimized for older engines to protect against humidity changes during storage, which can cause rust.
The oil meets the most relevant engine lubricant specifications and is recommended for use in classic, antique muscle cars and other vintage vehicles, including tractors, farm machinery, and commercial and military vehicles where engine designs prohibit the use of low-viscosity multigrade engine oils.
Shell X-100 Classic Motor Oil is currently available as an SAE 30 mono grade and SAE 20W-50 multigrade.
For more information, visit www.shellx100oil.com.