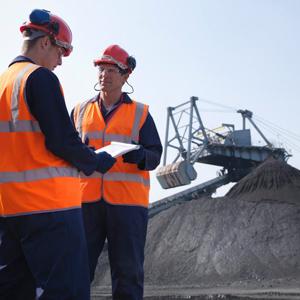 Mining companies are significantly undervaluing the potential savings from effective lubrication, according to a new study by Shell Lubricants.
While 60 percent of companies recognize they could reduce costs by 5 percent or more, fewer than 10 percent realize that the impact of lubricants could be up to six times greater. For the mining industry in North America alone, this could mean potential savings in excess of $29.1 million.
The research found that 96 percent of mining companies report experiencing unplanned equipment shutdowns in the last three years, with more than half acknowledging this is due to their incorrect selection or management of lubricants.
The international study of mining companies across Asia, Europe and the Americas revealed that many businesses do not understand that some of their critical operational factors can be significantly influenced by how lubricants are managed. For example, less than half recognize that lubrication can influence unplanned downtime, and 64 percent are not clear about how extended oil drain intervals can generate cost savings.
"Forty percent of the companies we surveyed estimated that they had incurred costs of at least $250,000 over the last three years from breakdowns due to ineffective lubrication," said Renée Power, Shell's global sector manager for mining.
The study found that only 41 percent of companies have all the recommended procedures in place to manage lubricants effectively, while 59 percent don't conduct staff training on lubricants as regularly as they should. Misconceptions about lubricants are also evident, with 44 percent believing that all lubricants and greases provide the same level of performance.
"We are very aware that companies are under pressure to limit costs and often looking for immediate results," Power added. "Achieving extended oil drain intervals, for example, is one way that customers can realize cost savings almost as soon as they upgrade their lubrication. As the oil or grease lasts longer, less frequent regreasing or oil changes are required, helping reduce overall cost of lubrication."
For more information, visit www.shell.com.