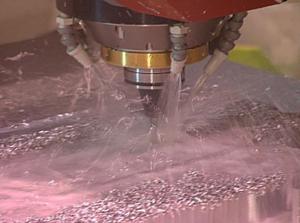 CIMCOOL is now offering an online fluid advisor to answer metalworking questions at its website, www.cimcool.com. The step-by-step, problem-solving guide is presented in an easy-to-use question-and-answer format and is available 24 hours a day, seven days a week. The fluid advisor addresses category-specific issues for machining, grinding, forming, parts washing and more with basic troubleshooting and problem-solving information.
If the online fluid advisor does not help solve a customer's problem, CIMCOOL can arrange for a metalworking fluid expert to analyze the metalworking-related problem and offer a solution.
For more information, visit www.CIMCOOL.com.