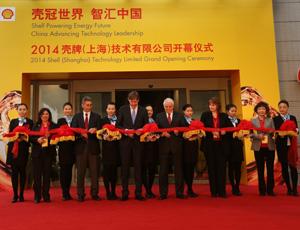 Shell recently opened a new technology center in China dedicated to research and development into lubricants and oils. The Shanghai facility will focus on lubricant product development and application for China and the wider Asia region covering countries such as India, Indonesia, South Korea, Thailand and Vietnam.
The center, which is the company's third global center devoted to lubricants and oils, will become a part of Shell's network of lubricant laboratories, working closely with the other two centers in Houston and Hamburg, Germany. The facilities are part of a wider 10-center global network of Shell research and development centers.
"The new center reflects the direction of the Shell Lubricants business today and the central role that China plays in its long-term growth strategy," said Mark Gainsborough, executive vice-president of Shell Lubricants. "We are well-positioned to meet the anticipated growth in demand in the region. Locating in Shanghai will help us work more closely with our customers and shape mutually beneficial collaborations."
The research work in the new 8,600-square-meter, nine-story building will cover a wide range of product applications including passenger car motor oils, motorcycle oils, heavy-duty engine oils, transmission fluids, oils for the shipping sector, as well as industrial and specialty oils and greases.
Located in the Shanghai Zhangjiang High-Tech Park, the new center also will provide hands-on technical services to customers. Personnel will work with original equipment manufacturers and academic institutions in the region. The laboratory facilities will enable the running of field trials, performance demonstrations and bench-testing.
For more information, visit www.shell.com.